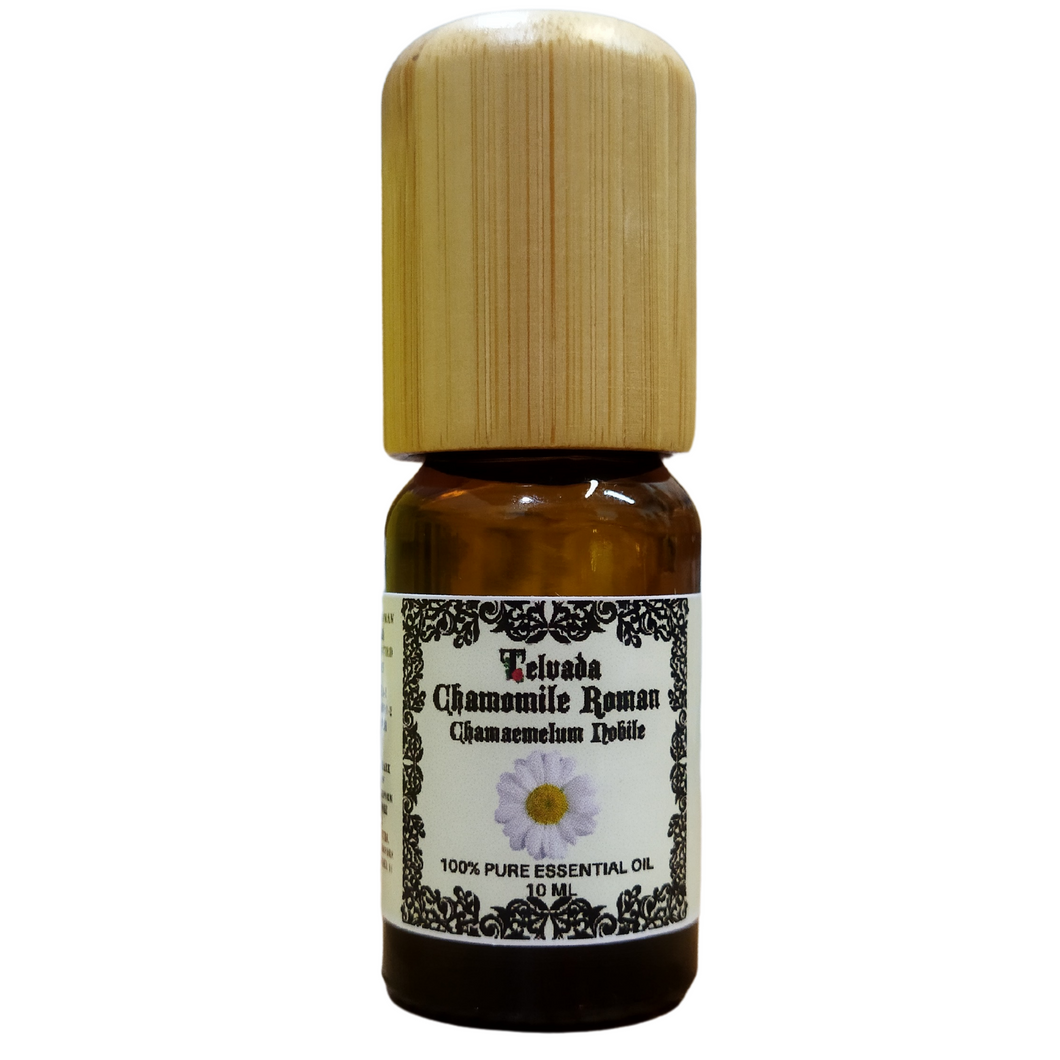 Chamomile Roman USDA Organic Essential Oil カモミールエッセンシャルオイルオーガニック น้ำมันหอมระเหยคาร์โมมายด์ โรมัน ออร์แกนนิค
Regular price 3,970.00 ฿ Sale
カモミールエッセンシャルオイルオーガニック

Latin Name: Chamaemelum Nobile
Method of Isolation: By stream distillation of the dried flower. 
Odor Description: Sweet herbal, floral, deep, warm, woody aroma. 
Country of Origin: Himalaya. 
Chamomile Roman Oil (GC): Methallyl Angelate 15.63%, Methyl Pentyl Angelate 20.71%.  
Blend Well With: Bergamot, Clary Sage, Clove, Cypress, Eucalyptus, Lavender, Lemon, Mandarin, Neroli, Oregano, Patchouli, Geranium, Tangerine, Tea tree, and Ylang Ylang. 
Application Methods : Aromatherapy
น้ำมันหอมระเหย คาร์โมมายด์ โรมัน ออร์แกนนิค
จากธรรมชาติ 100%
ผสมได้ดีกับ : มะกรูด คลารี่เสจ กานพลู ไซเปรส์ซ ยูคาร์ลิปตัส ลาเวนเดอร์ เลมอน แมนดาริน ดอกส้ม ออเรกาโน แพทชัวรี่ เจเรเนียม ส้มแทนเจอรีน ทีทรี และกระดังงา  

วิธีใช้ : ใช้ใส่เครื่องอโรม่า หรือเป็นวัตถุดิบผสมกับผลิตภัณฑ์อื่นๆ