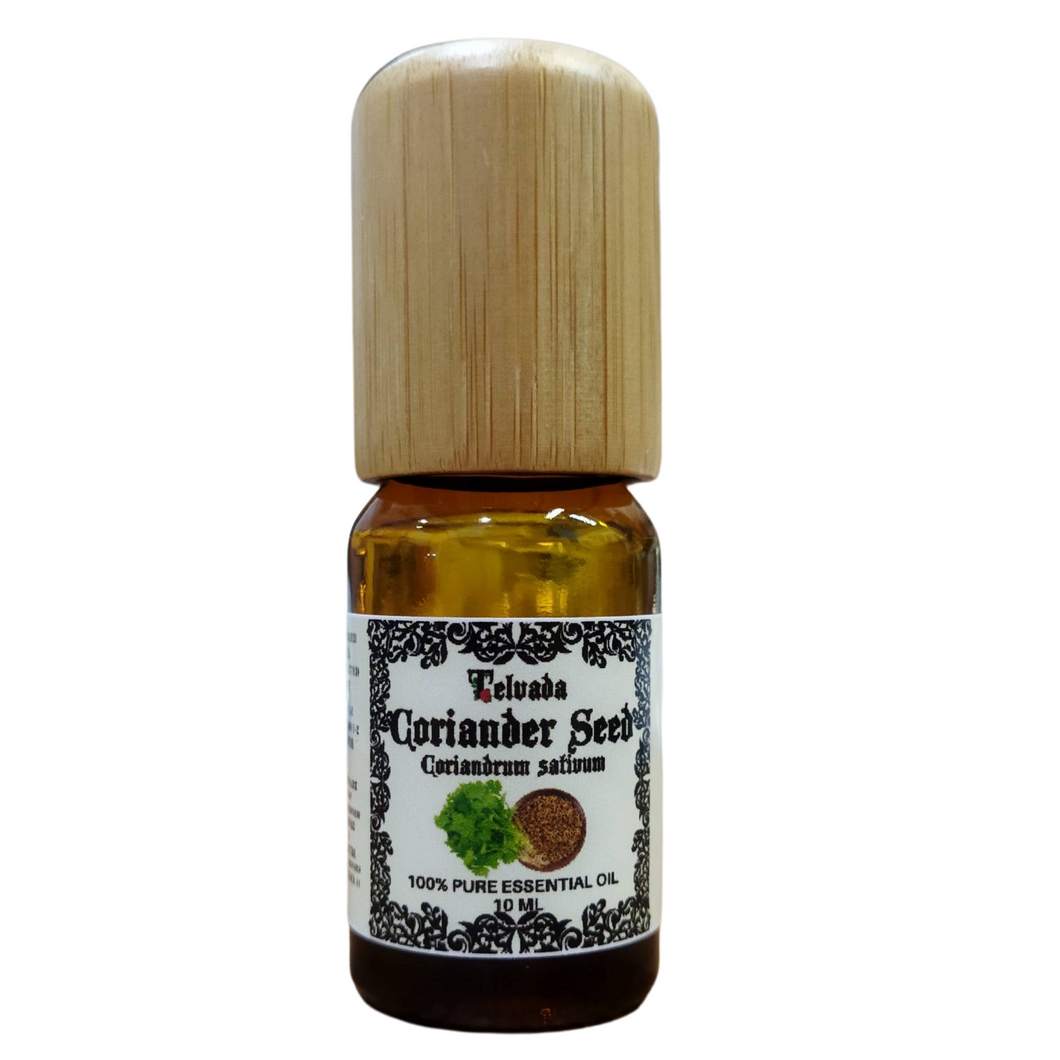 Coriander Seed USDA Organic Essential Oil コリアンダーエッセンシャルオイルオーガニック น้ำมันหอมระเหย เมล็ดผักชี ออร์แกนิค
Regular price 286.00 ฿ Sale
コリアンダーエッセンシャルオイルオーガニック
Latin Name: Coriandrum sativum
Method of Isolation: By stream distillation of the dried ripe fruit and seed. 
Odor Description: A pleasant sweet floral, balsamic note and woody, and cilantro-like. 
Country of Origin: India
Top %GC: Linalool 71.34%, Champhor 5.44%
Blend Well With: Bergamot, Cinnamon, Clary sage, Frakincense, Geranium, Ginger, Lemon, Neroli, Orange, Sandalwood, and Ylang Ylang. 
Application Methods : Aromatherapy
น้ำมันหอมระเหย เมล็ดผักชี ออร์แกนิค
จากธรรมชาติ 100%
ผสมได้ดีกับ : มะกรูด ซินนามอน คลารี่ เสจ กำยาน เจเรเนียม ขิง เลมอน ส้ม ดอกส้ม ไม้จันทร์หอม และ กระดังงา 

วิธีใช้ : ใช้ใส่เครื่องอโรม่า หรือเป็นวัตถุดิบผสมกับผลิตภัณฑ์อื่นๆ