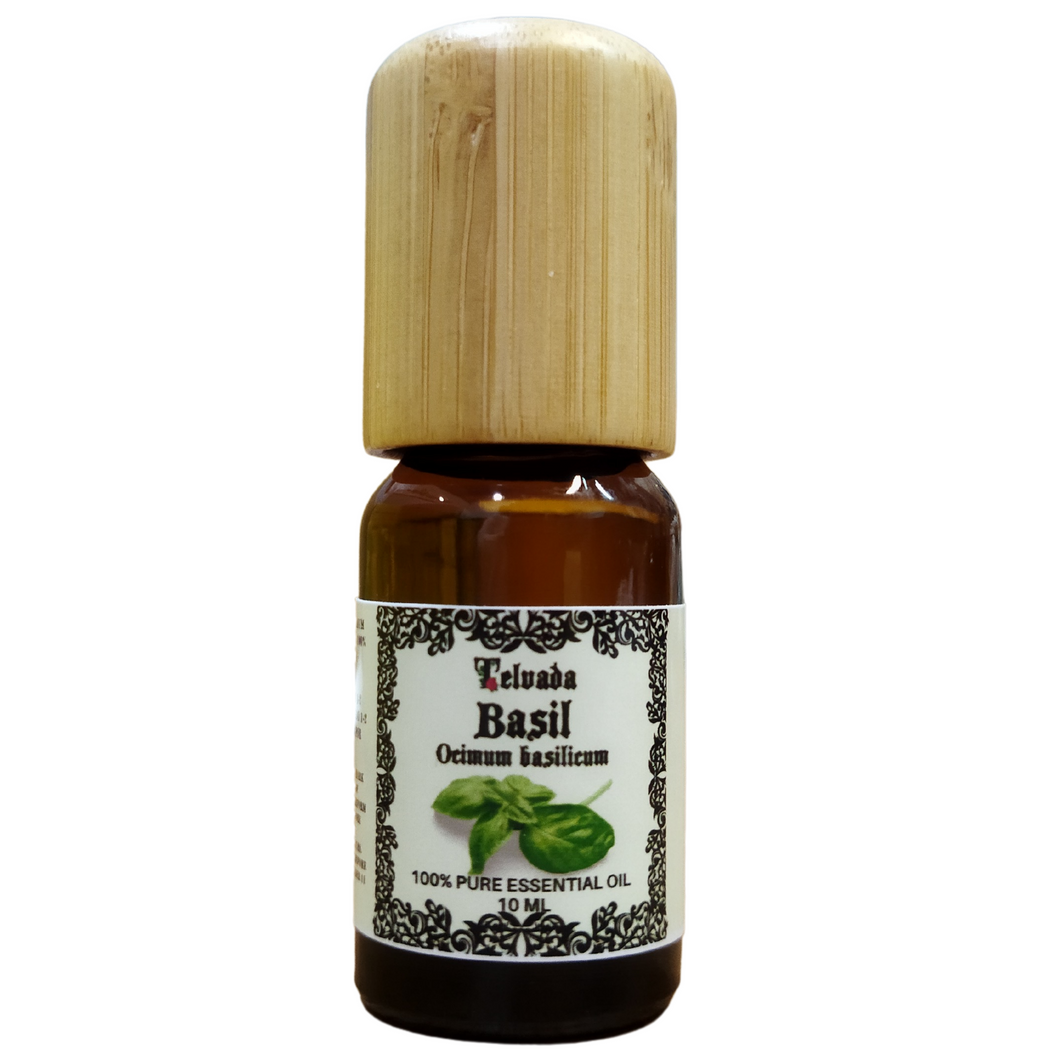 Basil USDA Organic Essential Oil バジルエッセンシャルオイルオーガニック น้ำมันหอมระเหย โหระพา ออร์แกนิค
Regular price 286.00 ฿ Sale
バジルエッセンシャルオイルオーガニック
Latin Name: Ocimum basilicum
Method of Isolation: Stream distillation of the flowering tops or the entire plant. 
Odor Description: Sweet, licorice-type note with a green, spicy connotation and a slight camphoracceous herbal tarragon top note. 
Country of Origin: Asia. 
Linalool at 56.01% 
 Blend Well With: Bergamot, Black pepper, Camphor, Cedarwood, Citronella, Clary sage, Clove, Fennel, Geranium, Ginger, Grapefruit, Hyssop, Lavender, Lemon, Lemongrass, Mandarin, Marjoram, Neroli, Orange, Peppermint, Rosemary, Spearmint, Tangerine, and Tea Tree. 
Application Methods : Aromatherapy
น้ำมันหอมระเหยโหระพา ออร์แกนิค
จากธรรมชาติ 100%
ผสมได้ดีกับ : มะกรูด พริกไทดำ พิมเสน ซีดาร์ ตะไคร้หอม คลารี่เสจ กานพลู ฟันเนล เจเรเนียม ขิง เกรปฟรุ๊ต ฮิปซอป ลาเวนเดอร์ เลมอน ตะไคร้ ส้มแมนดาริน มาร์จอแรม ดอกส้ม ส้ม เปปเปอร์มิ้นท์ โรสแมรี่ สเปรียมิ้นท์ ส้มแทนเจอรีน และ ทีทรี 

วิธีใช้ : ใช้ใส่เครื่องอโรม่า หรือเป็นวัตถุดิบผสมกับผลิตภัณฑ์อื่นๆ